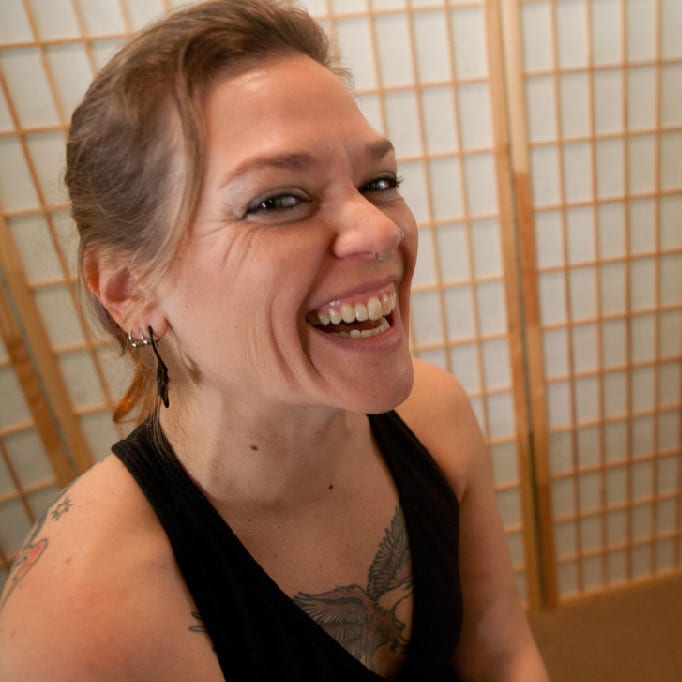 Susie Kidd
Dancing since she can remember studio owner and instructor Susie Kidd has always been driven to help others find the joy of movement.
She has been teaching dance on the North Coast since 1997 and a certified Pilates instructor since 2003. Susie was first exposed to Pilates in her own dance training and later received the opportunity to apprentice with a Pilates master individually. Pilates showed her how to truly understand and enjoy being in her own body and she wanted to share this with her community. In 2004 she joined the College of the Redwoods dance faculty where she created the curriculum for Pilates, Hip Hop Dance, and Hiking. Susie has spent countless hours training with internationally recognized programs such as Stott Pilates, Pilates Academy International and The Pink Ribbon Program where she became a Certified Breast Cancer Exercise Specialist in 2007. She opened Sacred Bodies Pilates & Dance to provide a more personalized environment that focuses on movement education and holistic healing. Susie brings her fun and encouraging personality to every class and uses her own intuition and holistic knowledge.
It is truly Susie's goal that all of her clients understand the concepts of Pilates and the bigger holistic picture of how it relates to everyday life rather than just time in the studio. Prior to becoming a Pilates instructor, Susie has worked almost any job you can imagine. Because of all of the different types of work she has done she can understand how your daily activities affect your body. Her background includes working as a food server, a receptionist, a rafting, climbing and backpacking guide, a wilderness adventure guide for those with disabilities, a youth educator in elementary, middle and high school including non traditional schools. She has also worked for 4H as a program representative, for KEET-TV as a literacy outreach coordinator, for AmeriCorps as youth program and gardening director and for the National and State Parks as a Naturalist, Interpreter and sign designer. The list could go on but I am sure you get the idea that she has spent a lot of time in different work environments and can understand the issues that arise from doing so. Her clients range from your next door neighbor, to dancers, athletes, those recovering from accidents or surgeries and even those living with terminal illnesses. Susie accepts each client as an individual and will do all she can to accommodate your needs and goals.
In addition to being a Pilates instructor Susie earned a Bachelors of Science from Humboldt State University in Natural Resources Interpretation in 2001. On those days she is not challenging someone's body she tries to get out and reconnect with nature. She enjoys doing acrobatics, hiking, rowing on the bay, paddling on the river and dancing every chance she can get.
<< Back to the Faculty Page