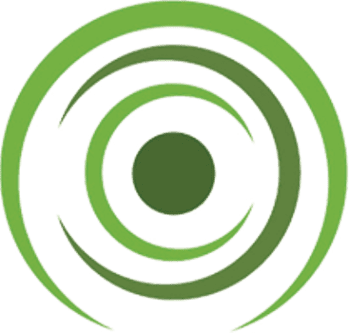 The Center Method
for Diastasis Recti Recovery
Relax. Release. Realign. Restore. ™
The Center's Diastasis Recti Recovery course will inform the end user of a progressive exercise program that focuses on optimal musculoskeletal and fascial performance to facilitate recovery and prevent reoccurrence.
Pre requisites- Rocking and Rolling to Release, Support your Floor
Continuing education credits
6 NPCP– National Pilates Certification Program
.9 ACE– American Council on Exercise
7.5 PAA– Pilates Alliance Australasia
Course Description
Designed for Fitness, Pilates and Yoga Professionals, The Center Method™ for Diastasis Recti Recovery program investigates the history, anatomy and epidemic of diastasis recti commonly known as a separation of the rectus abdominus muscles.
Utilizing breathwork, pelvic floor information, whole body movement and myofascial release techniques, this rehabilitative course equips you with the skills you need to help your clients release, realign and restore the core musculature.
The program offers a series of deep stabilizing exercises with progressions that will allow you to progress towards your regular exercise program, if that is your goal. The deep understanding of the working of your body will ensure the prevention of a recurrence of this condition.
Course Objectives
You will gain a deeper understanding of
The condition of diastasis recti.
Why it happens and how you may prevent it.
How it affects all populations not just postpartum women.
The role of the pelvic floor and fascial connections to the abdominals and other "core" muscles.
The connection of the thorax to the pelvis and breath.
Correct activation of the pelvic floor and abdominals.
Correctly performing exercises that have been traditionally contraindicated for this condition.
Course Outline
Lecture
History of Diastasis Recti and the exercise boom.
Anatomy of the anterior and posterior abdominal wall.
Anatomy of the Thorax.
Anatomy of the pelvic floor.
Fascial connections through the pelvic floor and abdominals.
Why release work is important.
Re learning how to breathe without over recruiting.
Understanding muscle and bone connections using the breath.
Practical
Assessing the client for DR and indications of holding patterns and restrictions.
Learning to read the body and the movement patterns.
Applying myofascial release techniques to release restrictions.
Re patterning the body to aid in restoration of the abdominal wall.
Foundational exercises for rehabilitation of diastasis recti.
Course Requirements for Specialist track
Live or online coursework
1 self-assessment video
10 hours self practice log (log book included)
10 hours teaching log (log book included)
1 teaching video
COURSE FEES & REGISTRATION
Online Course
USD400
Includes one manual,
6-hr recorded course
In-person Course
with Carolyne Anthony
USD450/400 with faculty
This includes one manual and two balls.
Introductory Program: The Center Method for Diastasis Recti Recovery
USD50
Are you looking for information about your diastasis recti and how to recover from it? Then this course will educate and inform you as to what it is, how to check for it and techniques that will begin the recovery process for you.
This course requires Myofascial Release and Soft White Balls.